Plastic Furniture | Next Generation Plastics
Long lasting product range made of polymer recycled plastic!
All our benches require no maintenance.
Made from recycled materials
Eco friendly and made from 100% recyclable plastic.
With wood effect grain.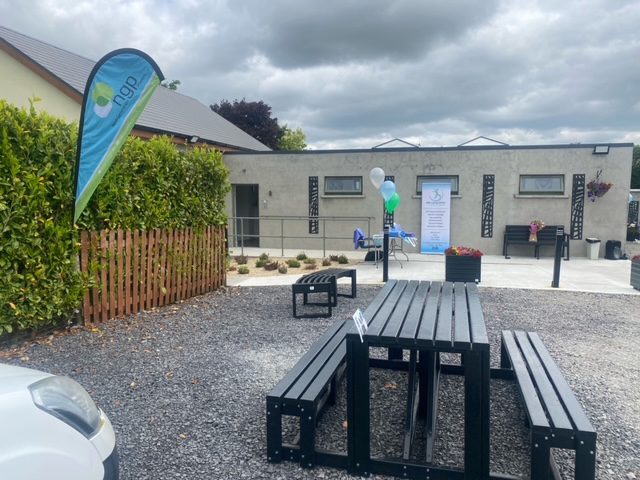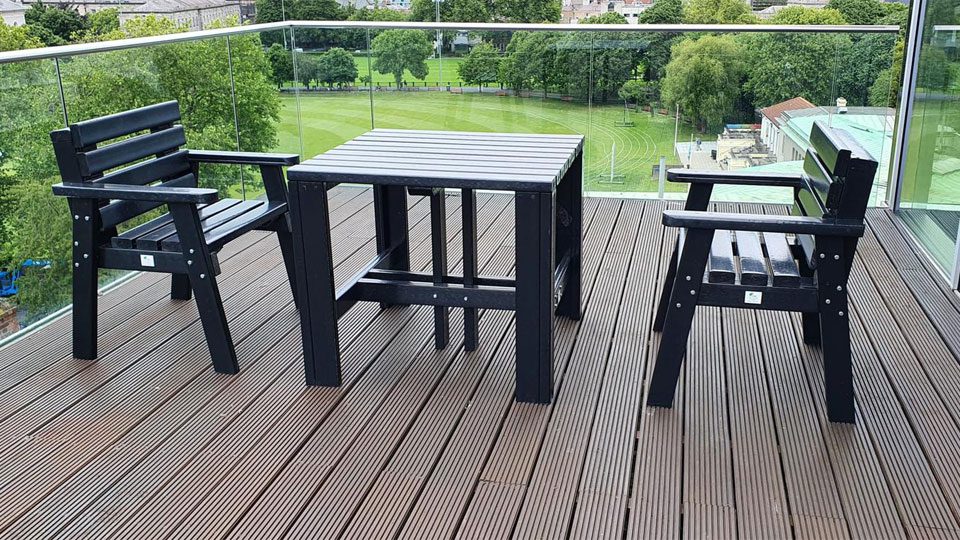 DIMENSIONS
TABLE AND BENCH SET
Table:
Length 1800mm
Width 700mm
Height 775mm
Moveable Bench:
Length 1800mm
Width 280mm
Height 500mm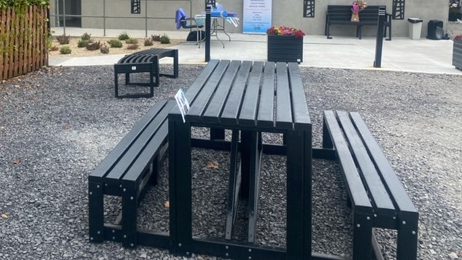 DIMENSIONS
PICNIC BENCH FOR 6 PEOPLE
Length 1800mm
Width 1600mm
Height 770mm
Seat Height 400mm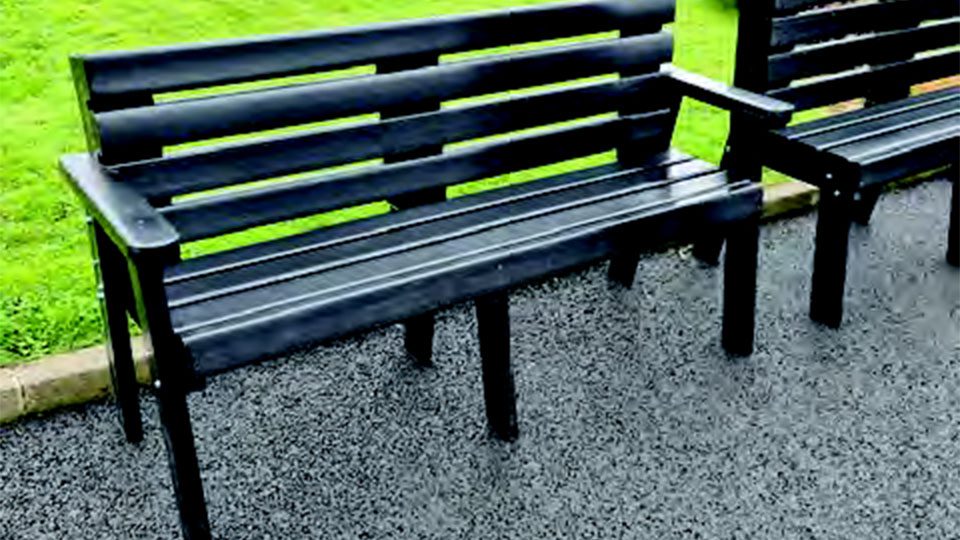 DIMENSIONS
Park Bench with Back and Sides
Length 1500mm
Width 360mm
Height 900mm
Seat Height 500mm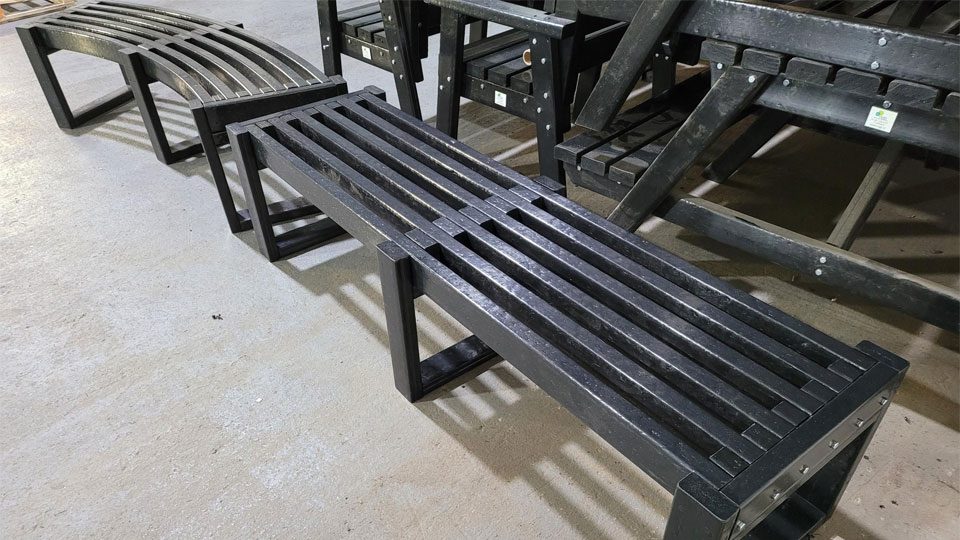 DIMENSIONS
Park bench with no back and sides
Length 1500mm
Width 370mm
Seat Height 480mm
All our Products are 100% Irish Made!
Ideal for cities, towns and villages across Ireland!
Photos of Our Plastic Furniture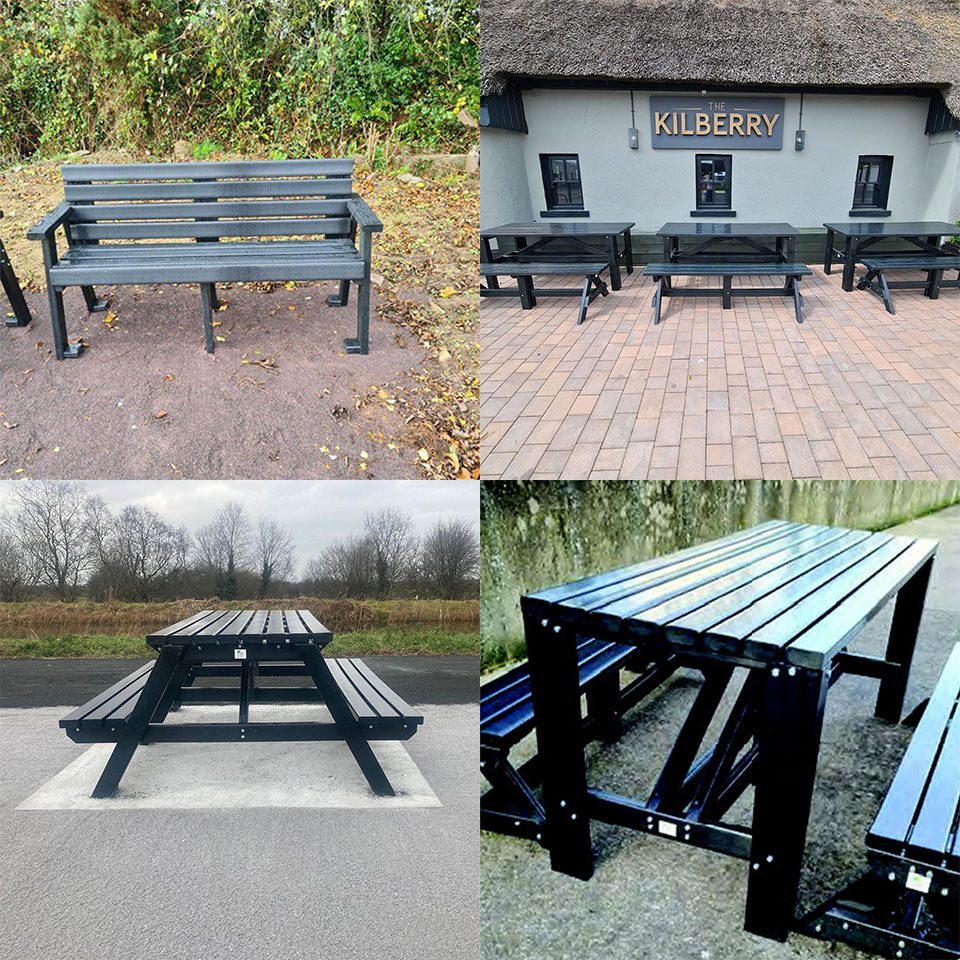 Reviews of Our Plastic Furniture
Fantastic range of products . I purchased the stakes . I was very happy with them . They are Made with recycled material , 40 years Life time 100% Irish 👏🏻👏🏻👏🏻
Excellent quality tables, and great customer service. Highly recommend
I would highly recommend next generation plastics for quality solid fence posts and picnic benches!!